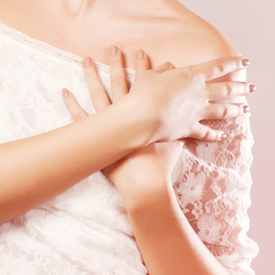 Even mild winters in Florida can lead to dry, cracked skin. Here are five tips to keep your skin healthy throughout the colder months.
Mindful Bathing: Keep baths or showers to 5-10 minutes or less. Use warm, not hot, water. If you are prone to dry skin, limit the use of soaps to only areas that need to be cleaned such as the armpits, groin, and feet. Choose mild, fragrance free cleansers. Lastly, be gentle with your skin. Avoid scrubbing with harsh washcloths, loofahs, or exfoliants. Pat dry with a soft towel after bathing.
Diligent use of moisturizers: Liberally apply a moisturizer within 3 minutes of finishing your bath or shower, while the skin is still damp. Doing so seals in water and allows the moisturizer to spread more easily. Creams provide more moisture than lotions and are a good choice for the wintertime.
Ingredients in moisturizers work differently. Some ingredients draw moisture into the skin, such as hyaluronic acid, while others seal it in, such as ceramides. Experimenting with different brands until you find one that works best for you is often necessary.
Care for your hands: Dry, cracked hands are a common issue in the winter. The increase in handwashing and hand sanitizer use during the pandemic and flu season takes a toll on our hands. Whenever possible, use gentle, fragrance-free cleansers to wash the hands. If hand sanitizers are required, search for a hydrating formula. Keep a thick hand cream with you to apply throughout the day. Bedtime is a great time to liberally apply a cream or ointment.
Remember the lips: Lips are unavoidably exposed to the cold, dry air. Keep a moisturizing balm with you for easy access. Ointments such as petroleum jelly or Aquaphor help protect the skin barrier. Be sure to apply before spending time outside and at night before going to bed. Avoid using any products that sting and avoid licking the lips as much as possible.
See your dermatologist: Some skin conditions can mimic dry skin, such as eczema, psoriasis, and seborrheic dermatitis. If you have persistent skin issues despite the above tips, make an appointment with your dermatologist for the correct diagnosis and prescription treatment if needed.
Dry skin shouldn't stop you from enjoying the winter. Healthy, hydrated skin is possible with a proper and consistent routine.
Happy holidays!