Dermatology in Panama City Beach, FL
At Coastal Skin Surgery & Dermatology, our staff takes pride in offering the most state-of-the-art, customized medical, surgical, and cosmetic dermatology treatments to patients of all ages. Some of the treatments and services offered at our Miramar Beach/ Destin, FL office as well as at our Niceville and Ft. Walton Beach offices are listed below*: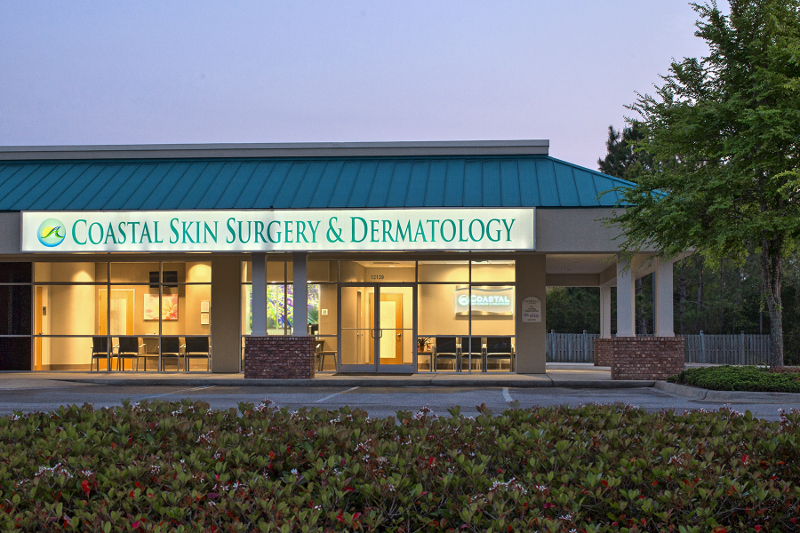 Surgical Dermatology – Fellowship-Trained Mohs Micrographic Surgery and reconstructive surgery for skin cancer. Excisions of skin cancers and many benign skin growths.
Medical Dermatology – Acne, Actinic Keratosis, Basal Cell Carcinoma, Dermatitis/Eczema, Hyperhidrosis, Melanoma, Melasma, Nail Fungus, Photodynamic Therapy, Psoriasis, Rosacea, Seborrheic Dermatitis, Skin Cancer, Squamous Cell Carcinoma, Tinea Versicolor, Warts
Cosmetic Dermatology – Botox, Juvederm, Voluma, Fraxel Laser Treatment, Sclerotherapy, Light-Based Hair Reduction, Intense Pulsed Light (IPL), Restylane, Dysport, Perlane
Our board certified, expert dermatologists and physician assistants pay meticulous attention to quality of patient care and strive daily to reach one goal: healthy, beautiful skin. Each provider specializes in the detection and treatment of skin cancer, melanoma and non-melanoma, as well as customizing treatments to solve medical, surgical, and cosmetic skin, hair and nail issues that may negatively affect one's health and/or self-esteem.
Panama City Beach Office
12139 Panama City Beach Parkway
Panama City Beach, FL 32407
(850) 500-3376
Fax: (850) 654-3320
8:00am to 4:00pm / Monday – Thursday
8:00am to 12:00pm / Friday
The map ID you have entered does not exist. Please enter a map ID that exists.
MERITAGE SPA
At Coastal Skin Surgery & Dermatology in Miramar Beach, FL.
Along with treating serious skin diseases and concerns, Coastal Skin Surgery & Dermatology has recently opened a state of the art medical spa, Meritage, in the upstairs of their Miramar Beach office location. Full time aestheticians and makeup artists offer a variety of services including massages, facials, waxing, makeup application, peels, reflexology and more.