Meet Larry Weidell, PA-C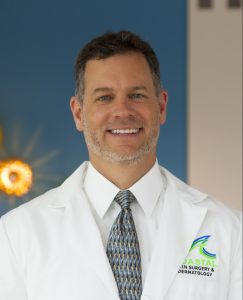 Meet Larry Weidell, Physician Assistant at Coastal Skin Surgery & Dermatology along the Emerald Coast!
Larry Weidell, PA-C joined Coastal Skin Surgery and Dermatology in 2011 after relocating with his family from Minnesota. He became a PA in 2001 and greatly values the opportunity to bring compassionate and highly competent general medical dermatology care to patients of all ages. A few examples of conditions he treats include: Acne, Psoriasis, Warts, Molluscum, Cysts, Poison Ivy, Keloids, Basal Cell and Squamous Cell Carcinoma, Dysplastic Nevi (abnormal moles), Alopecia Areata, and Nail Fungus. Larry is accepting new patients in Miramar Beach, Fort Walton Beach, and Niceville.
Larry and his wife Marie own The Yoga Haus in Santa Rosa Beach and enjoy living the Emerald Coast lifestyle along with establishing health and wellness in the local community.