About Us ~ Coastal Skin Surgery & Dermatology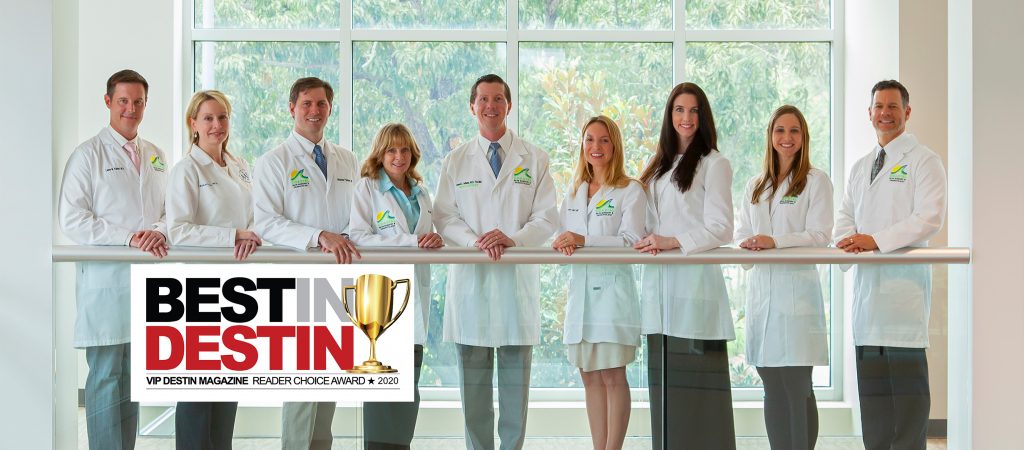 Tell Us About Your Practice
Coastal Skin Surgery & Dermatology is devoted to providing comprehensive medical, surgical, and advanced cosmetic dermatology treatments and procedures. Our focus remains on providing the highest standard of care in a private, comfortable and compassionate setting.
What Services Do You Provide?
We offer an extensive variety of dermatology services, including preventive care and full skin examinations, the most up-to-date cosmetic services, including lasers and injectables, the diagnosis and treatment of all conditions affecting the skin, hair, and nails, plus advanced in-house surgical services for the treatment of skin cancers. Our practice proudly offers Mohs Micrographic Surgery, performed by Dr. David Adams. Dr. Adams is a fellow of the American College of Mohs Surgery, a qualification earned by fewer than eight percent of all dermatologists nationwide. He has been performing Mohs Surgery for over 15 years on the Gulf Coast and is one of only three fellowship-trained Mohs surgeons serving the greater Emerald Coast region.
What Is The Secret To Your Success?
Quality is priority one. Our teams of highly trained and experienced professionals all share a passion to deliver the best quality of care within our community. We strive to make every visit a pleasant experience that exceeds expectations from start to finish. Discover why so many in our area trust the dermatologists of Coastal Skin Surgery & Dermatology.
What Is Your Philosophy?
It is our goal to provide our community with the highest possible level of dermatology care. We make accessing our team of highly trained physicians easy and convenient with four offices in Miramar Beach, Fort Walton, Niceville and Panama City Beach. All of our Coastal Skin Surgery & Dermatology offices are staffed with full-time board-certified physicians, physician assistants and a caring and professional office staff. The development of long-term relationships with our patients is always our goal, and we are always accepting new patients to our practice. We welcome patients of all ages, including infants.
Choose the most convenient location for you and your family with 4 offices along the Emerald Coast.
Miramar Beach 12469 Emerald Coast Parkway | (850) 654-3376
Fort Walton Beach 914 Mar Walt Drive | (850) 314-7546
Niceville 4400 Hwy. 20 E, Suite 410 | (850) 897-4900
Panama City Beach 12139 Panama City Beach Parkway | (850) 500-3376