Love Your Look in 2020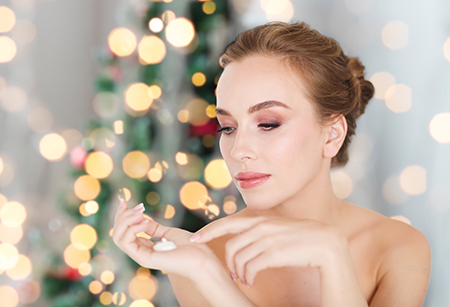 The New Year is just around the corner and we love the idea of ringing in 2020 with confidence! Whether you are in search of the perfect skin care solution for your sensitive skin, curious about cosmetic dermatology, or simply want to love your look again – Coastal Skin Surgery & Dermatology is here for you!
There are several easy, effective and non-invasive ways to achieve your beautiful healthy skin goals. With four locations to serve you, Coastal Skin Surgery & Dermatology is ready to make you radiant this holiday season. We can't wait for you to Discover the Difference!
Injectables | BOTOX®, DYSPORT® & XEOMIN® These popular treatments are used to smooth fine lines and wrinkles in several locations including the forehead, around the eyes and between the eyes. With little pain or down time, this is a quick and easy way to put a pep in your step.
Dermal Fillers | Restylane®  & JUVÉDERM® Revitalize your facial features with dermal fillers. Reduce lines and wrinkles around the mouth, cheeks and chin by adding a little volume to your skin. You can also add a little plump to your pout creating the perfect smile for your holiday pictures. Again—this cosmetic treatment requires very little down time and has minimal side effects.
Laser Resurfacing | Fraxel treatment improves tone, texture and radiance for aging, sun damaged or scarred skin. Fraxel is for people who want to look younger without dramatic changes or extended downtime. Now through December 31st – Save 15% on Fraxel Treatments with our board certified providers.
Kybella | Are you filling insecure about that extra skin under your chin? Kybella can take care of that. This injectable treatment permanently destroys fat cells under the chin removing the "double chin" look.
Coastal Skin Surgery & Dermatology also offers a variety of custom skincare treatments, cosmetic dermatology services, and non-surgical solutions to refresh and revitalize your skin this holiday season and throughout the entire year. Request your appointment online or call 850.654.3376 to schedule your consultation.