Save the Date! Melanoma Monday Event – Monday, May 6, 2019
Coastal Skin Surgery & Dermatology will host their 8th Annual Melanoma Monday Event at all 4 locations along the Emerald Coast on Monday, May 6th from 1-4PM! Join us for this free community event and help us raise awareness of Melanoma and other types of skin cancer. Learn more at www.CoastalSkinSurgery.com.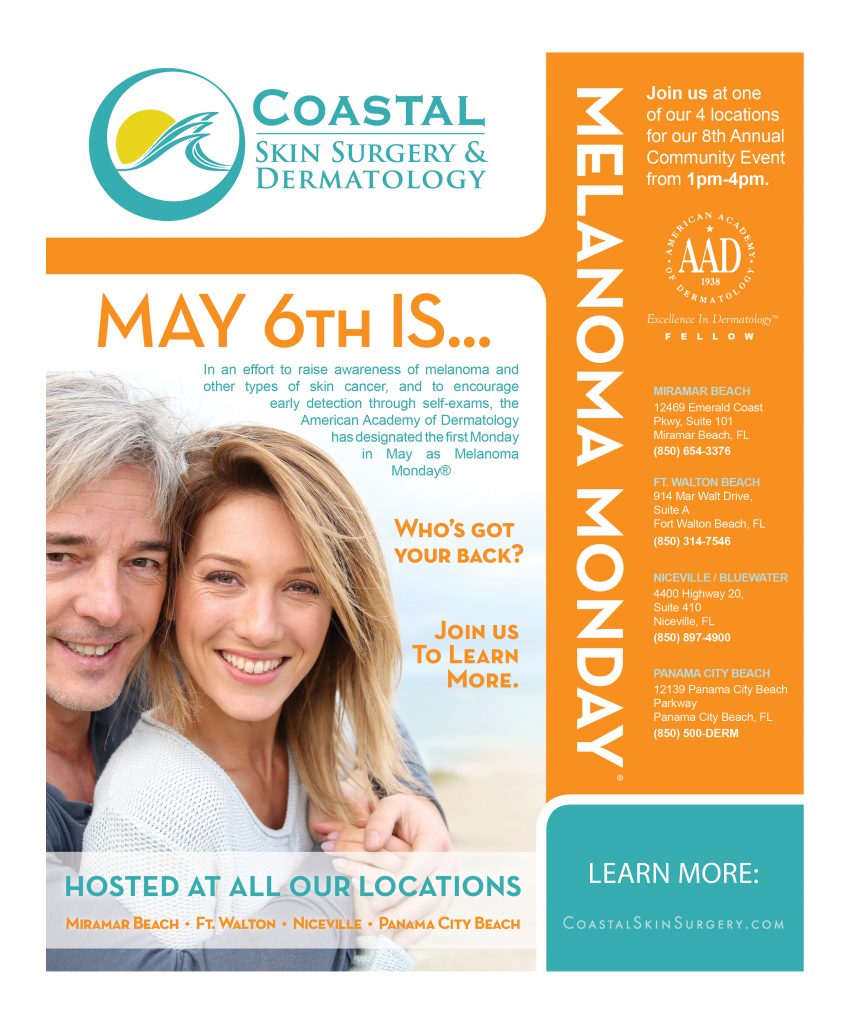 Discover the Difference!