New Year's Resolution | Healthy, Happy Skin!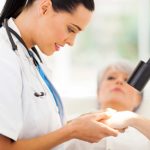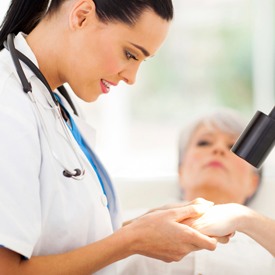 The holidays have come and gone and a new year has finally arrived! Welcome 2019, we've been counting down. With the start of a new year we often resolve to make changes or additions to our typical routines and if you are like most, your health is at the top of your priority list. We hope your skin health received an honorable mention when dedicating to a new and better 2019 routine. Considering your skin is your largest organ we want to assist you in keeping your healthy, happy skin resolution. Where will you begin? Establishing a relationship with your dermatologist, whether you are a full or part-time resident along the Emerald Coast, a student, a parent, a professional, or grandparent, skin cancers can affect any one of us at any point in our lifetime.
Why is it important to schedule an annual skin check with your preferred Board Certified Dermatologist or Board Certified Physician Assistants? We now know that skin cancer is highly treatable if detected early! Discover healthy, happy skin with advice from our highly-trained team of experts providing the most comprehensive care and professional comforts to patients like you.
Contact us today to schedule your initial consultation, annual skin check, or follow-up appointment at any of our four locations, Ft. Walton Beach, Niceville/Bluewater Bay, Destin/Miramar Beach, and Panama City Beach.
Coastal Skin Surgery and Dermatology offers several convenient locations along the Emerald Coast providing a broad array of surgical, medical, and cosmetic dermatological services to residents and visitors alike. We look forward to helping you achieve your 2019 resolution of Healthy, Happy Skin!