Meet Darla Parker, PA-C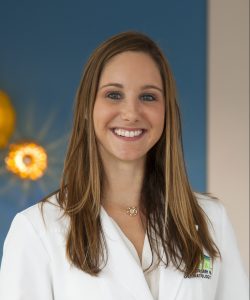 Darla Parker, a native of Crestview, FL has been a Physician Assistant in dermatology since 2009.
Darla received her Bachelor of Science Degree in Athletic Training/Sports Medicine from Florida
State University, where she was a trainer on the football and women's basketball team. After
graduating from FSU, Darla attended the University of South Alabama where she obtained her
masters degree in Physician Assistant Studies.
Darla is currently a member of the American Academy of Physician Assistants, and she values
her opportunity to help patients achieve the best quality of life possible. High points of Darla's
career include serving on the Disney medical team, and conducting skin exams and sun
exposure education for the LPGA, Dauphin Island Fishing Rodeo, and Providence Hospital in
Mobile, AL. Darla's interests in dermatology include, but are not limited to, skin cancer
treatment and prevention, as well as, the treatment of psoriasis and acne. In Darla's free time,
she enjoys yoga, jogging, and traveling with her fiancé.